LEE CONN | PRESIDENT
One thing we knew from the beginning. If this crazy dream was going to work, we were going to have to find the very best partners in the business. One key partner is Pratt & Miller Engineering, a company that has demonstrated incredible ability to win championships in many types of motorsports and also with deep roots in testing and development for OE vehicle programs.
Everything they do is absolutely first rate. So for them to take on our project — they were believers in what we were doing. They share our passion and were able to provide Motus sophisticated engineering, testing and development programs.
To truly understand the essence of the MST, you have to ride it. Brian did a great job of not over-styling and avoiding retro visual influences because the soul of the bike is in the performance. It's ironic. We didn't design it to attract attention in a crowd, but it certainly does attract attention.
Motus is not for everyone. This is not your first bike. It's really designed for discerning riders with a lot of miles, who understand the difference.
Our riders don't belong to one tribe where you need chaps and fringes and a closed-minded attitude to other bikes. He or she isn't necessarily a walking billboard for their brand of choice. They are aficionados, real riders. Whether riding to meet their buddies at a favorite overlook, or riding long distance up into the twisting mountain roads for dinner and a quick overnight fix, Motus riders have a broader, all-encompassing passion for this crazy obsession that is motorcycling. They want to go fast but they want to go far.
​
Brian case | VP. DIRECTOR OF DESIGN
Lee and I met in 2006. When we met, it had nothing to do with business; just two guys who shared a passion for riding and American manufacturing. Our relationship began as a friendship first and that's been an important factor as we've built this business together. Lee was genuinely interested in the motorcycles I was designing at the time and the first seeds of Motus started in those days, long before we began seriously considering starting our company.
About the same time, Lee was selling a company he'd founded years earlier and was starting to look for his next challenge. We talked about starting a company together and inevitably our talks would return to motorcycles, and how the perfect bike for the kind of riding we love just didn't exist.
Designing a motorcycle is not like designing other kinds of consumer products. It's a machine, a system of thousands of integrated parts that all have to move in complete synchronicity. It's like riding a fine watch. In the early days, all I did was imagine, sketch, dream. I took a lot of inspiration from the collection at the Barber Vintage Motorsports Museum. Seeing all those machines that have come before.
"THE DESIGN HAD TO BE LOGICAL. IT HAD TO MAKE SENSE — THE LAST THING WE WANTED WAS A CONCEPT BIKE THAT WOULD APPEAL TO A HANDFUL OF PEOPLE."
The design had to be logical. It had to make sense — the last thing we wanted was a concept bike that would appeal to a handful of people. The Motus was never going to be a custom bike. It's not haute couture, it's not the flavor-of-the-week. The design naturally flows from the kind of riding we love to do. We drew inspiration from classic lines of the past, skipping over the 1950s entirely. We were aiming for a classic design that would hold up long after we're gone. I wanted the bike to move you, literally and figuratively.
I drew a lot of inspiration for the overall design from the engine. Turning the engine the way we did set up the idea of symmetry. The bike is not perfectly symmetrical, but almost so. Sort of like a human body. Dual pipes on either side. The 15° forward lean gives it an aggressive, powerful profile- like a bull charging the wall.
I wanted to keep the body styling minimal. The design screams mechanics — the form truly follows the function. We used bodywork like you would drape lingerie on a beautiful body — to accentuate, not to cover.
​
ABOUT MOTUS of new england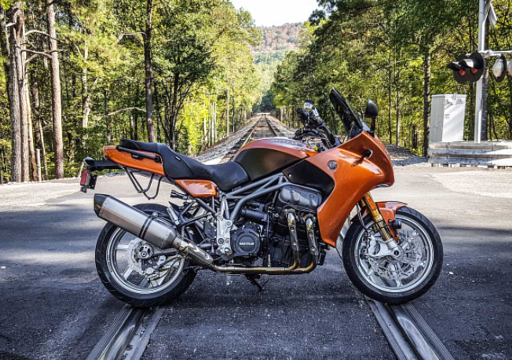 Rob swartz | owner
I have been working on bikes for over 30 years now and for the last 14 years I have owed Rob`s Dyno Service, in Gardner, MA, where I work on all kinds of bikes. Being in the tuning business I see and ride up to 400 bikes a year, which is perfect for me because I am so passionate about them.
When I heard of Motus about 10 years ago they were just building the engine and then in 2015 they offered a bike that was built with the best products out there, most of which is all made in the GREAT USA. Last fall Motus came out to my shop to take one of their bikes for a test ride and that is when I fell in love with the bike. I have been hooked ever since.
After looking into the company and learning more about the great machines Motus produces I decided to become a dealer. In preparing to become a dealer I sent Dan Cantor, my tech for Motus Of New England, to Motus Motorcycles for training on their bike`s and to get certified for them. Next we ordered bikes for the shop - a MSTR 2017 and a MST.
When the MSTR came in I had two weeks before the Loring Timing Association run in Maine. I added a steering damper and lettering to the bike and then drove it 450 miles to the track. Once there I raced it for the first time and now have two land speed records. The 1 mile is 160.118 MPH and the 1.5 mile is 163.578 MPH.
With all of that being said, I can say without a doubt that this is one hell of a bike! Of the all bike`s I have worked on and rode there is no other bike as nice as a Motus bike. It is so nice to have passion for a bike again and the company that makes it. I looked forward to working with others that have the same passion and love for these bikes as I do.
​
MOtus of new england | the company
Businesses are shaped by the people and work ethic behind them. At MOTUS OF NEW ENGLAND, Rob Swartz and his experienced staff take pride in the Motorcycles we sell, and enjoy providing our customers with the best service possible.
At the heart of MOTUS OF NEW ENGLAND is the desire to offer the best American made motorcycles available along with uncompromised service and information. This ensures your motorcycle purchasing, owning and servicing experience is the best it can be. Our full-service facility maintains most brands and also incorporates a state-of-the-art dyno room.
So whether you're looking for a brand new, state of the art, American made MOTUS motorcycle, or service on a bike you already have, MOTUS OF NEW ENGLAND is happy to help you.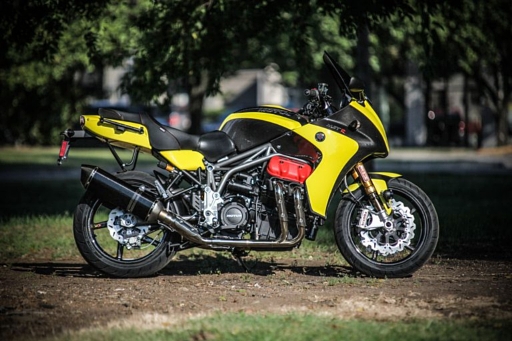 268 Coleman St. Gardner, MA 01440​
A heart on fire. A mind at ease. An American story.​